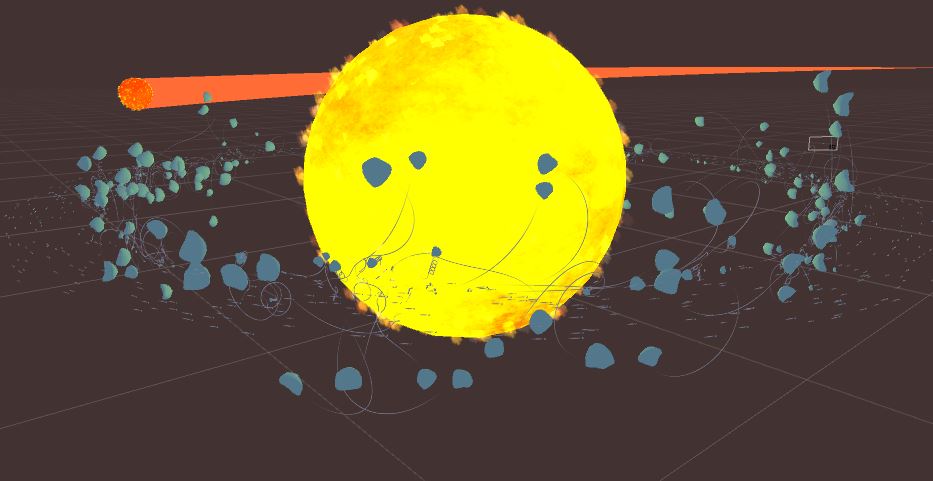 The Celestial Speck
The Celestial Speck
Relax. Your speck drifts through space: just guide it.
Controls:
Click/press and drag anywhere on the screen to steer
Click/press the slider to change speed/reverse
Click/press the speck to stop floating
Known Bugs (1.12):

Reversing may cause momentum to become flipped in the horizontal axis. It will appear as though the speck is more difficult to control/resists being guided.
Future development
This is a work-in-progress conceptual prototype intended to demonstrate an idea. Future development plans include;
More evolution possibilities (e.g. planet with/without life, moon, comet, black hole, planetary system, galaxy)
Ability to switch between controlling various objects during a single game (e.g. control individual specks and celestials, systems and galaxies)
Chemistry interactions
Enter an orbit
Earn special events (e.g. trigger an asteroid to knock something out of orbit)
Physically accurate scales (e.g. mass, speed, energy, temperature, size)
Larger areas
Improved animations and graphics
Improved UI
Trivia:
The downloadable files contain a typo; "Celestial" is incorrectly spelled "Cellestial".
Any feedback and comments are appreciated.
Download